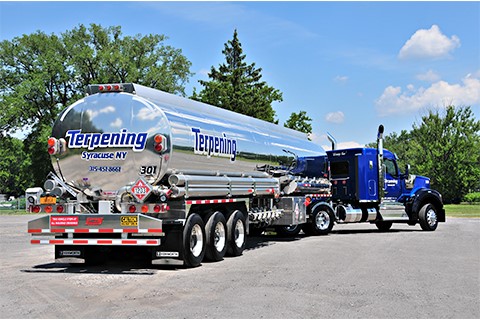 Terpening Trucking Co., Inc.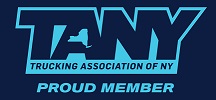 Company Description
As a Common Carrier operating since 1916 of many types of petroleum products and other services all ranging from 80K to 117K lbs. capacity hauling. We offer a wide range of services
Gasoline, Distillates, Ethanol to Jet-A fuels and our company also offers Green Business opportunities with our Bio-Diesel. Emergency pump out services plus our other services include Bulk Pneumatic trailers for Cement, Sand, Slag and other Blasting Agents.
Dump Trailer, Live Bottom Services, Flatbed and horsepower only services.
We offer a wide range to a customer's needs. We operate in the Lower 48 and Canada. We provide quick response to customer needs and market demands which further enables our customers to stay competitive. A strong emphasis on Safety, but equally important is our excellent Customer relationships is our daily goal. We feel we set the bar high for all aspects of our Industry with integrity and forward thinking and our approach to doing business.
Our excellent Driver Training, Driver retention and Safety Programs demonstrate daily our commitment to Safety, Health and the Environment. Everything from state of the art truck specs., Electronic Log, Fuel Coaching/Savings System, Drive-Cam to GPS Telematics tracking ensuring not only a secure fleet, but our customers can receive Real-Time updates of their time sensitive products on-demand.
Categories
Other Specialized Services

Other Specialized Services
To Top