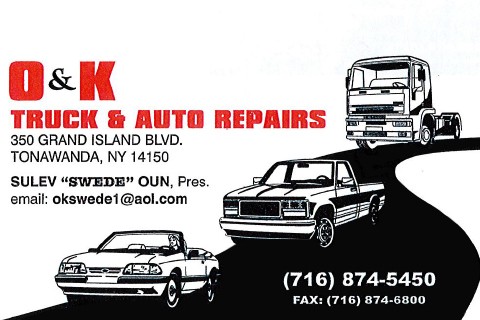 O & K Truck Repairs, Ltd.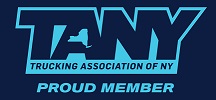 Oun Sulev
President
350 Grand Island Boulevard
Tonawanda, NY 14150
(716) 874-5450
okswede1@aol.com
Company Description
We are a full-service truck and auto repair facility, specializing in maintenance, diagnostics, repairs, and inspections of all types of vehicles including CNG vehicles. We do CNG 3-year tank inspections. We also have a classroom and provide various trainings for industry and various government agencies. Some of the many trainings provided are on brakes, electrical and regulations. We also are utilized in various forms of accident investigations and consulting on issues pertaining to maintenance and safety of vehicles and drivers.
Categories
Training Services & Schools

Training Services & Schools
To Top